Welcome to Bombay Curry

Full Service Fine Indian Cuisine in Raleigh, NC
Welcome to Bombay Curry
Delicious Indian Cuisine, Authentic By Taste
Based in Raleigh, North Carolina, Bombay Curry brings you the best of Indian cuisine made from the finest fresh ingredients. Our talented chefs will take you on a culinary adventure deeply rooted in the depth of the flavor profiles of North India and beyond.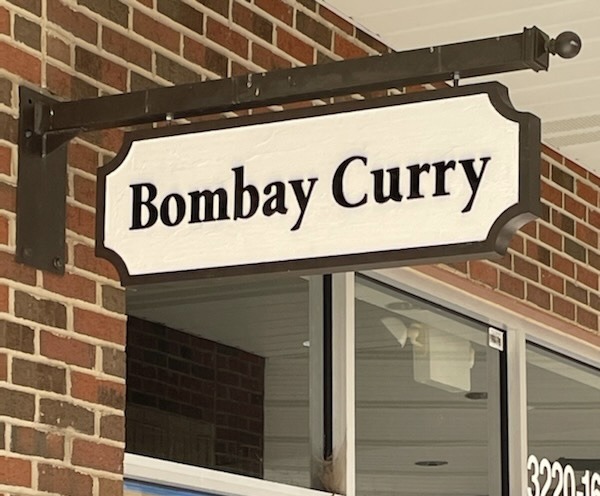 Excellent food and good service. Authentic Indian food..!!..
Susan Sullivan
2023-06-24
The best food and service! Great Indian food 🥰
Pavel Kostychev
2023-06-24
The food is so good and the place is really nice! Highly recommended!
Pranav Aggarwal
2023-06-22
Atmosphere is not great, but overall food was pretty good. Pricing was very reasonable, and their Gobi Manchurian was the best I've had.
Ate here twice and both times the food is fresh, excellent and authentic. If I'm being picky, I think the raita is lacking in flavor and was a bit disappointing. I like spicy, and found that I had to order "hot" on a scale of 1-10, order an 8 if you want to feel some heat. But that is NOT a complaint, just a suggestion. I will definitely go back. Oh, the Gobi Manchurian is fabulous!
Just got take out from here for the first time. Food was done in a timely fashion. And, most importantly, it was freaking delicious. We had their garlic naan, Chicken Tikka Masala, Somosa Chaat, Chicken Tandoori and Rice Pudding. The sauces were perfect and the chicken very soft.
Excellent food, excellent service. My husband and I were camping in the area and stopped here for lunch and it was one of the best. Everything was so fresh and fingerlicking good, compliments to the chef. Started with complimentary papad & chutneys/sauces, Succulent chicken tandoori sizzler with makhni sauce, super soft garlic naan & delicious chicken saag. Spice level 3 was good for me due to the mild tolerance but even a 4 would have been great. Service was above par. Great work Bombay Curry.
Rachael Ritter
2023-06-09
Great food.